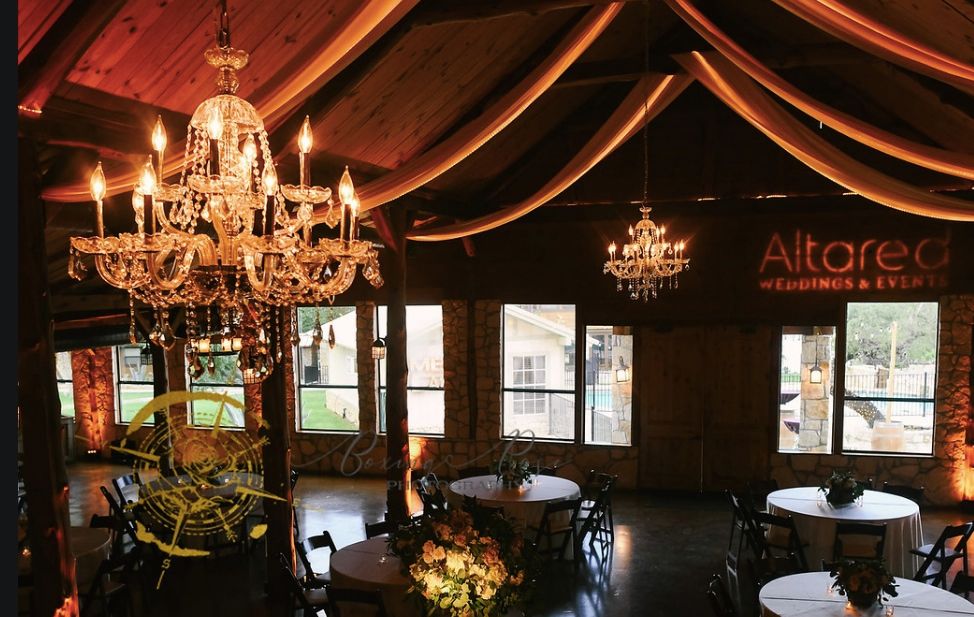 For obvious reasons, your wedding day is one of the most significant days of your life. That's one of the reasons people put so much effort into every little detail, from the invitation design and the flower arrangements to the cake, the music and the vows. One important consideration too often left behind is your lighting. It may seem like an afterthought, but it can actually transform your event from something ordinary into something magical.
At Altared Weddings & Events, we offer a whole range of event rentals and services to take your special occasion over the top and make a lasting impression. Whether you need to make a large room feel more intimate or cast a warm glow on an otherwise industrial space, good lighting has the ability to affect your guests' mood. As an added perk, it goes a long way toward making your wedding photos even more beautiful than they would have been already.
One of the things we're most proud of is our array of lighting elements, from elegant chandeliers and Moravian stars to custom gobos, uplighting, pinspotting, and more. To showcase the way our Hill Country wedding lighting can elevate venues inside and out, we set up shop recently at Memory Lane for a styled shoot with Zack Marks of Boxing Rose Photography.
Glance through what we can do and reach out if you'd like to talk possibilities for your big day!
photos: @boxingrosephoto