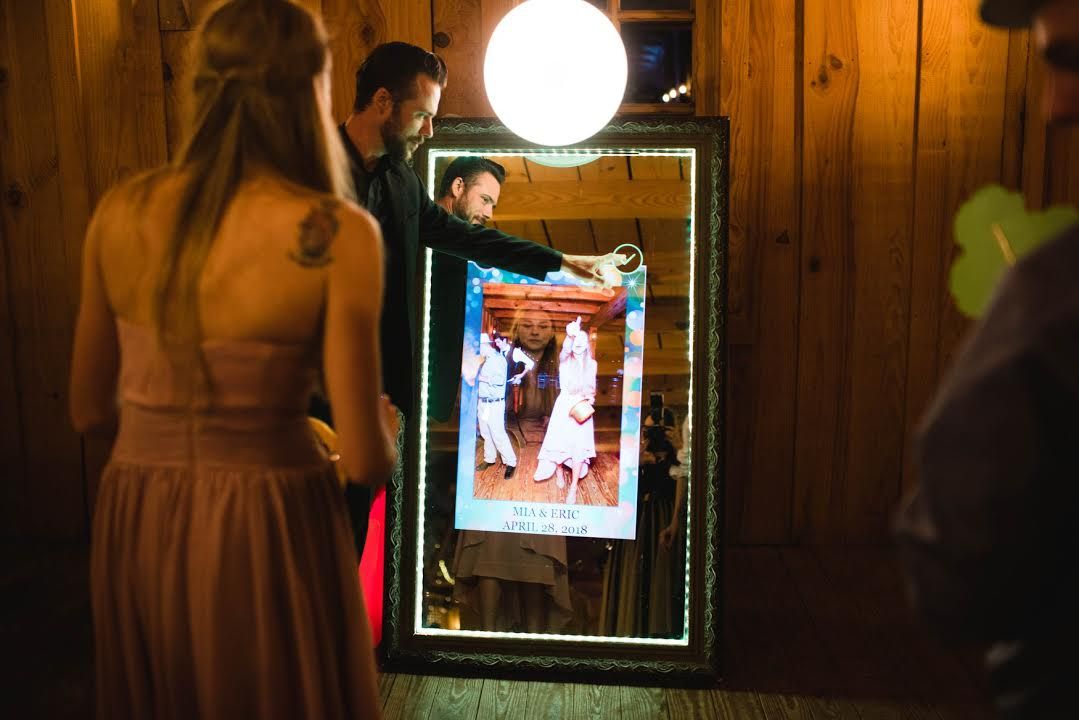 Photo Booths
Photo Booth Rentals
Photo booths are a perfect entertainment add-on for any social event. They provide fun in the moment and a memento for your guests to take home. Explore our different styles of photo booths.
All our booths include EVERYTHING you will need including an attendant, unlimited prints, and plenty of fun! Your rental is for the entire reception, we do not tear down the photo booth until the end of the night or make you commit to an hourly rate.
Photo Booth Options
MirrorMe Photo Booth
The one and only! As your guests approach the magic mirror, they'll be welcomed by on-screen graphics and have their pictures taken by the camera behind the glass. All while standing in front of the mirror. The MirrorMe Photo Booth allows you to send photos digitally.
Social Booth
Our open-air social booth is perfect for group photos and places with a high energy level. We provide a background and unlimited prints or texts of fun poses.
Do You Have Any Questions?