Lighting Our Way to 2023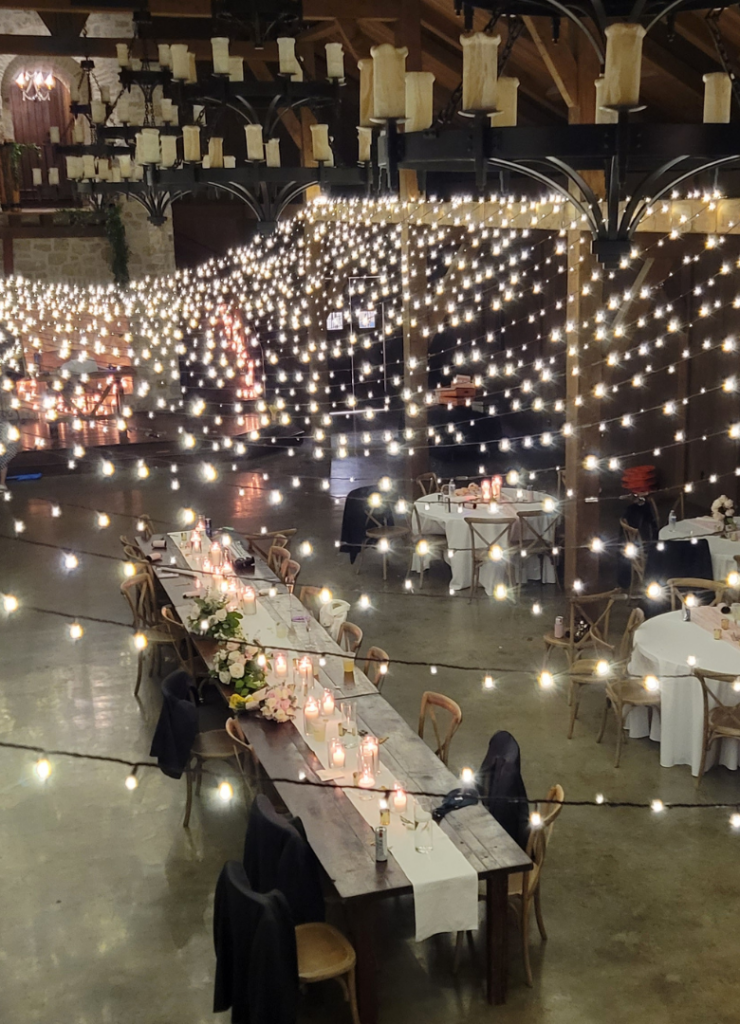 What Are String Lights?
When you think of them, we will likely ask you to describe your vision and what kind of string lights you'll want. There are many ways to describe string lights.
Inspiration pictures are key to ensuring we're on the same page when doing your wedding lighting.
Here at Altared, there are several kinds of string lights. We describe our string lights as cafe lights, aka festoon or bistro lights. We also have twinkle string lights, and fairy lights on tiny wires.
These lights are an inexpensive and versatile way to create an elegant look for any space. We offer LED and incandescent bulbs.
These lights are great for bringing in more ambient lighting to dim areas, both indoor and outdoor. Our incandescent bulbs can dim the space and add a romantic element to any venue.
So, how can you use lighting to give your next event an elegant flair? Read our latest blog below for more.👇
5 Ways to Illuminate Your Wedding With String Lights
Creating the right lighting scene for your wedding and reception is just as crucial as selecting the band or picking the right flower arrangement. Your attendees want to be able to see every detail, regardless of where they are sitting. Also, there will no doubt be a photographer present who will need just the right amount and kind of lighting to create timeless memories of your special event. Luckily the experts at Altared Weddings & Events are here to brighten your day!
Whether your wedding and reception are indoors, outdoors, in the same location or different locations, lighting will become the focal point of your event. One of the most versatile ways to illuminate your wedding is by incorporating string lights into your event planning.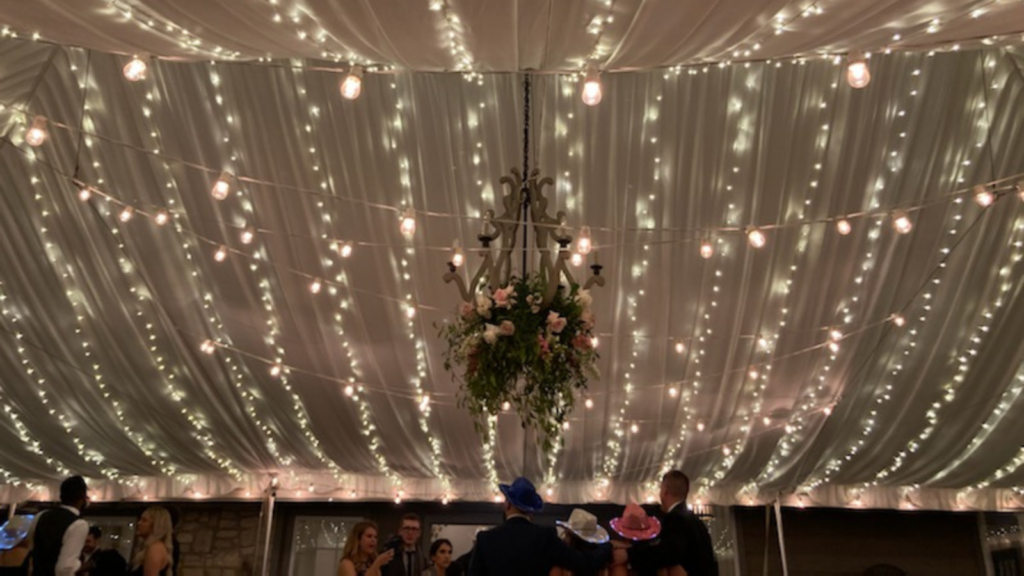 Overhead Lighting
For any event, you can create archways of flowing light using various sizes of soft string lights, or create a canopy of lights that give off the feeling that you are under a tent of stars.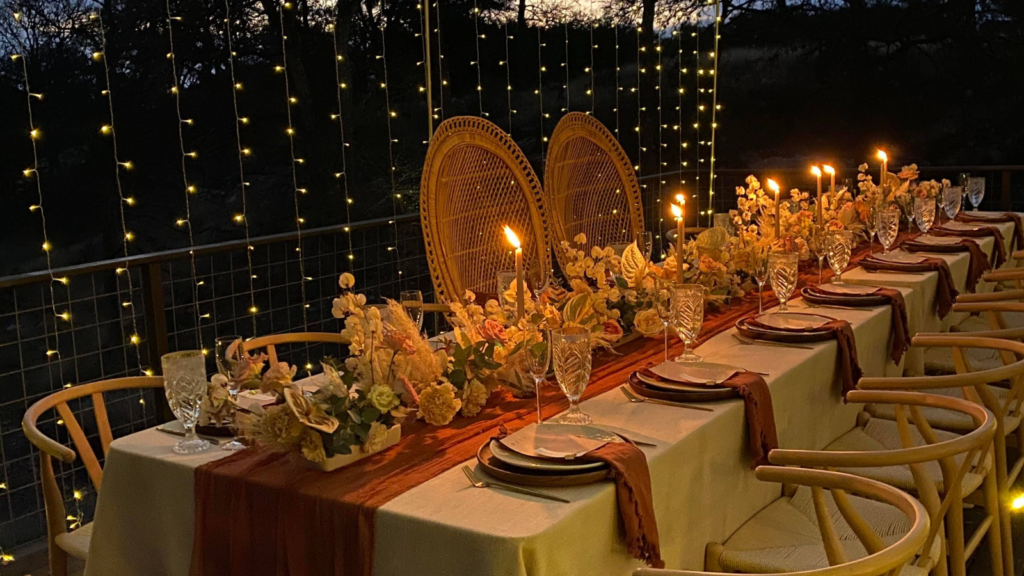 Centerpieces
During the reception, combine candles with smaller strings of lights to be used as centerpieces on the tables. You could also incase string lights in lanterns to mix up the look.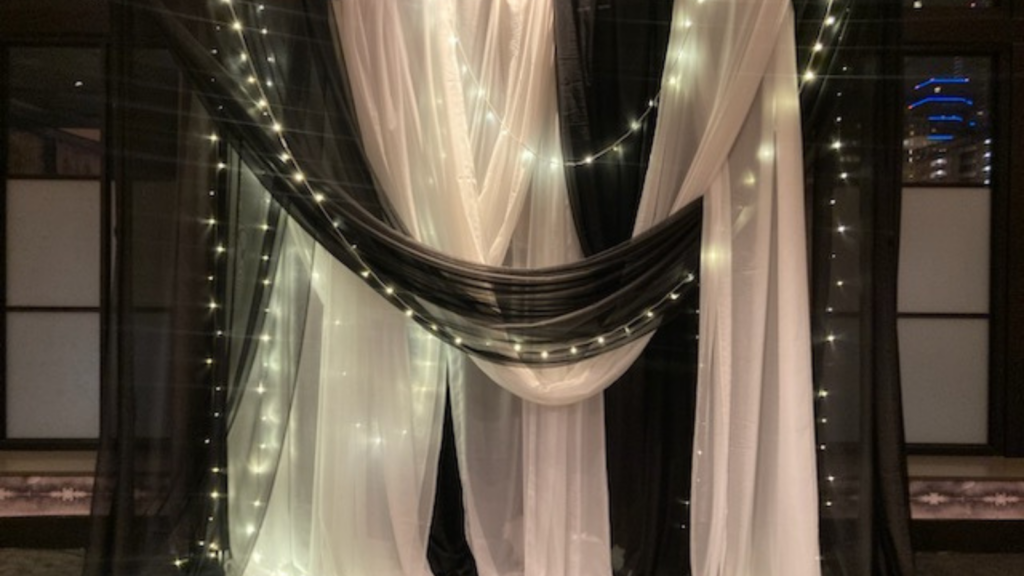 Layers
If the string lights are too harsh by themselves, adding panels of sheer or lace fabric can soften the look. This can be accomplished as a curtain or as a suspended horizontal drape. This combination can also help larger spaces feel more intimate.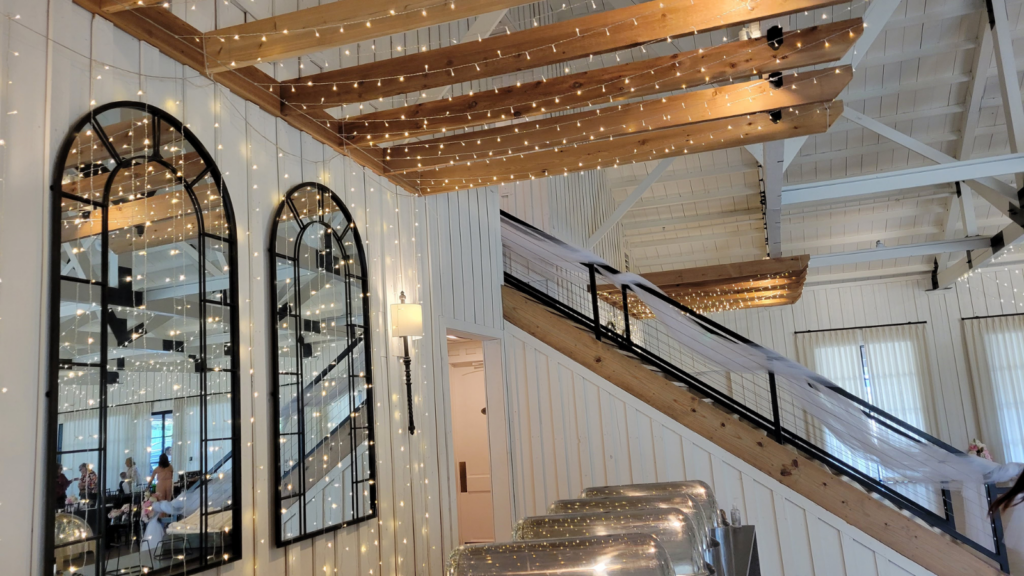 Focal Points
String lights are a great way to highlight a specific area or object in your reception without using harsh lighting. Instead of using uplights to accentuate the cake, create a wall of cascading string lights behind the cake.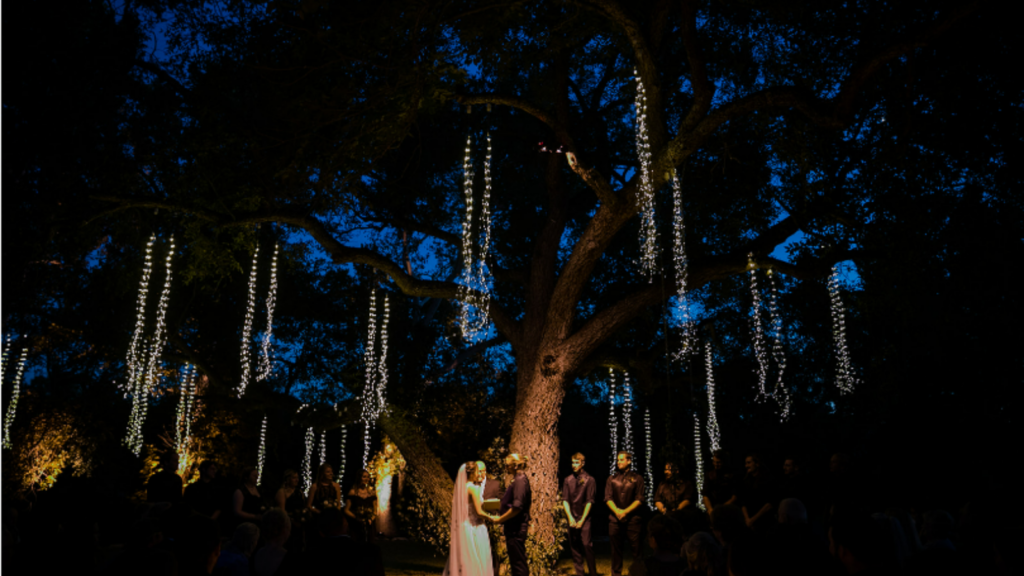 Incorporate Nature
If your wedding is outdoors, take advantage of the nature around you by wrapping nearby trees with different sizes of string lights. When the sun sets, you will love how the trees seem to come alive.
Book Your Event Lighting and Leave Your Guests In AWE
Altared Weddings & Events are here to help make your event truly memorable and will provide you with all the lighting you need! They will be there through every step of the process; from planning to installation and setup, to tearing down. If you are ready to create AWE for your wedding, schedule an appointment with Altared Weddings & Events today!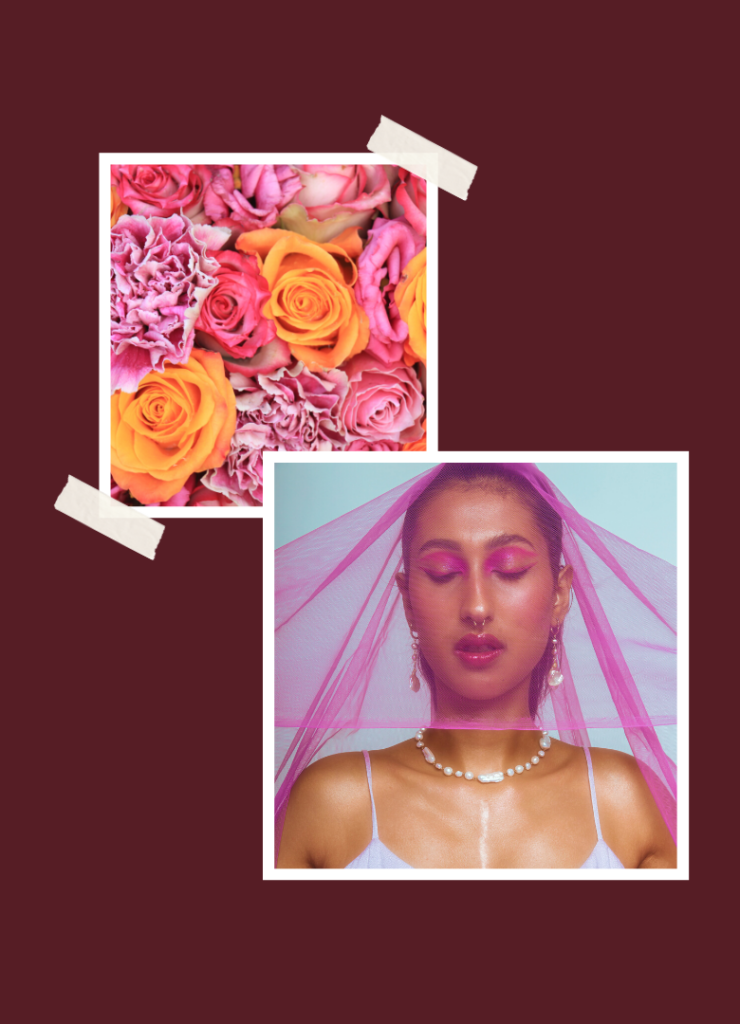 Industry Trends: Barbie Is In 💅
According to The Knot, one of the biggest trends this year will be pink. With the upcoming release of the much-anticipated "Barbie" movie, pink will be here to stay through 2023.
Pantone's Color of the Year 2023 is none other than Viva Magenta. We find this color is perfect for a spring or summer wedding. It's bold and elegant in its own way. You could incorporate it into your veil or even something as small as the flowers you choose. Uplights can also be custom colored to many shades of pink.
So, what wedding ideas are you cooking up with this bright and bold color?