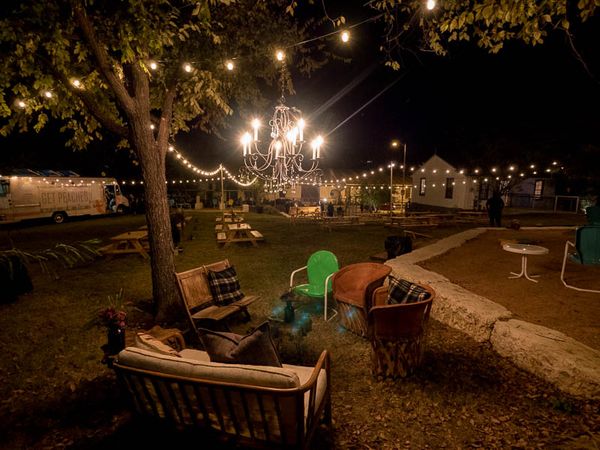 Fair Market lends itself to larger than life events, capable of handling several hundred people. While the space is great, it can also be challenging to make sure people still feel cozy and comfortable. This phenomenal event was coordinated by Kennedy Creative.
The inside….
To create a festive and exciting interior, we used wireless uplighting on all of the pillars and along the wall. Remember, this is a huge space with a lot of activity going on around the room. Distinguishing individual areas within a larger space helps people know where to go next and where their attention needs to be focused. By placing uplights on either side of the pole, and alternating colors, we created a space that was unique in each section, with the brightest colors working towards the center of the room.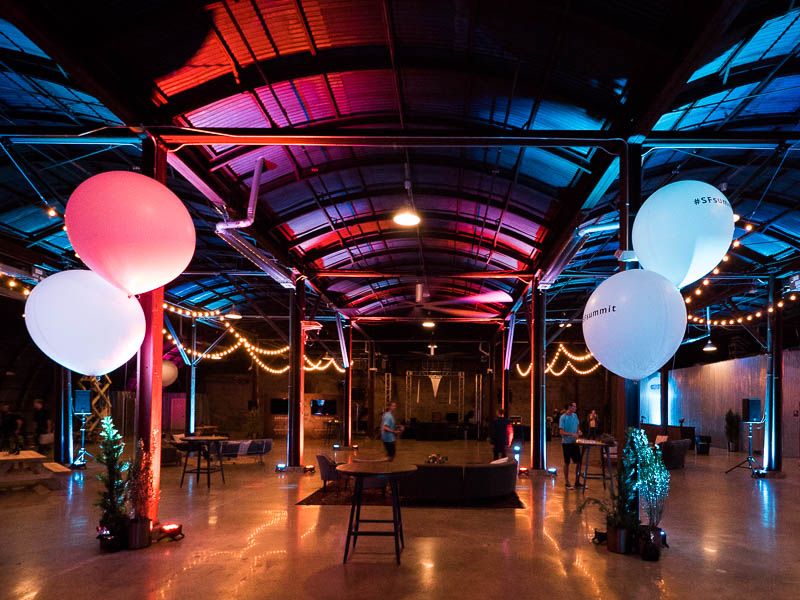 The outside…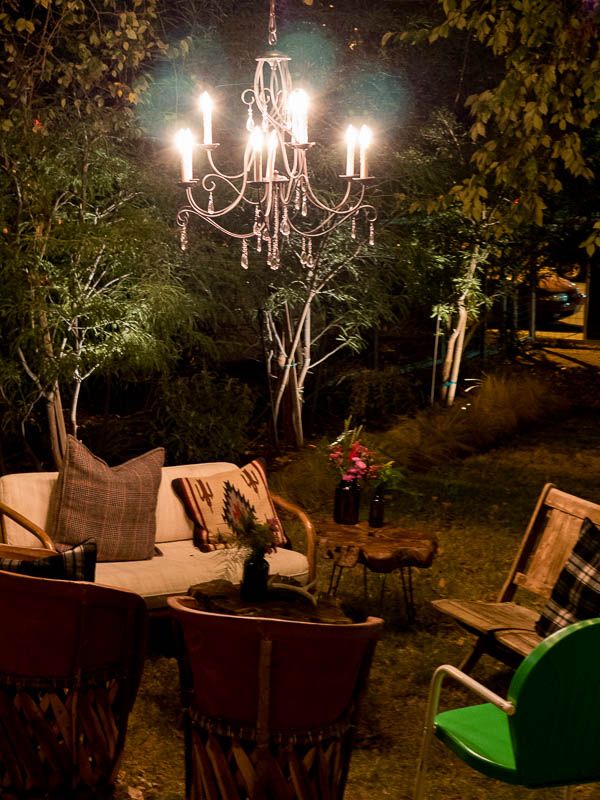 Frequently when you are working with an indoor/outdoor space, you are creating a different energy in one of those areas where people can decompress for a moment but still have fun. This means that the kind of lighting you want to bring out will be approached entirely differently.
The outside of Fair Market is a great space to eat, mingle and bring in activities. It is also pitch dark and requires some type of functional lighting. Bistro lights (sometimes called cafe lights, Edison lights, or string lights) were used along the perimeter of the space with 2 strands cutting across the middle. This made sure there was plenty of lights for the food trucks (much love to Peach Tortilla!) , but also over the picnic tables as well.
In our more relaxed areas, we utilized our wireless chandeliers to make the space inviting to sit and relax over the lounge seating. This is where wireless options become more important, because getting power to far corners can be tricky.
Pictures of Fair Market lighting